The Transport Education Audit Compliance Health Organisation (TEACHO) Limited is a not-for-profit company established in 2010 with support from the Transport Workers Union, national transport and logistics employers, and academic experts. We aim to improve research, training and compliance related to career pathways, capability building, skills development, industrial rights, and health and safety of transport workers in Australia.
With our dedication to learning and our expertise in skills development, TEACHO Limited aims to deliver real improvements to the daily lives on the job of transport workers.
Our objective has been to establish a fund, and to receive contributions to be expended on promoting:
vocational training
capability building and skills development generally
workplace health and safety training
safer workplace practices
knowledge of workplace laws and entitlements
and in performing services for the benefit of workers in the transport industry, including but not limited to:

training and assisting in the job placement of retrenched workers
training transport workers in vocational and professional skills
occupational health and safety and industrial rights; and
furthering industrial rights compliance in the transport industry.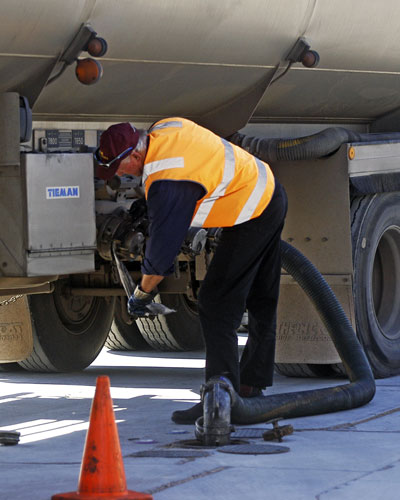 TEACHO has two Strategic Priorities:
1) Management of the BlueCard Skills Training Passport System (BlueCard)
Bluecard is a transport industry WHS induction training program and skills passport that includes production of a wallet sized card for participants. BlueCard training is delivered by licensed Registered Training Organisations (RTOs) Australia wide. A series of strategic actions to further develop the BlueCard system have been agreed by the Board.
2) Research into workplace health and safety
TEACHO will invest in and/or undertake directly, study of workplace health and safety issues including (but not limited to) regulatory environments, remuneration and safety, skills and training.
Registered Company Address
Our registered company address is:
TEACHO Limited
Suite 2 CB3
Level 3,  321 Pitt Street
Sydney NSW 2000
Australian Company Number: 135 905 154
Website: www.teacho.com.au
TEACHO Audited Report
Download the TEACHO 2020 Audited Report.
Address
PO Box A969
Sydney South NSW 1235